Experts
Meet the Presenters on the LIVE Program
Matt Grubs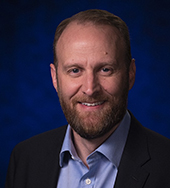 Host, New Mexico PBS
Matt has been covering New Mexico since 2002 both on air and in print, for commercial television stations and the Santa Fe Reporter. He's passionate about an informed public and media literacy, as well the Los Angeles Dodgers and Tottenham Hotspur. His work has been honored by the Associated Press, New Mexico Association of Broadcasters and the Society of Professional Journalists. He lives in Santa Fe.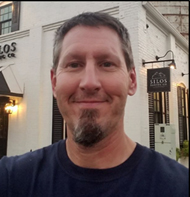 Tom Bird
National Weather Service Meteorologist
Tom is a Senior Forecaster at the National Weather Service (NWS) Weather Forecast Office in Santa Teresa, New Mexico where he has worked since 1994. With a life-long fascination in weather, Tom got his Bachelor of Science in Meteorology from Texas A&M in 1993. Tom is the Fire Weather Program Leader at NWS El Paso and serves as the liaison between the NWS and land management agencies across the region. Since 2000 Tom has served as an Incident Meteorologist. In that capacity he has traveled the country, from Florida to Washington, and even Australia, providing on-site weather support for large incidents and disasters, including hurricane Katrina, the space shuttle Columbia, and nearly 50 wildfires.
Adolf Samora and Paul Romero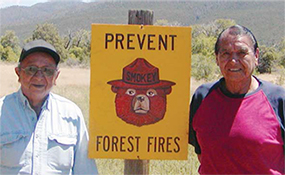 Taos Pueblo Snowballs
Adolf Samora and Paul Romero are the only two surviving members of the original Taos Pueblo Snowballs wildfire crew. This crew was fighting the fire in the Lincoln National Forest when Smokey Bear was found as a cub.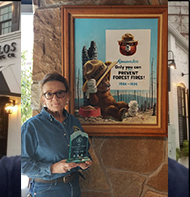 Bennie Long
Forester Supervisor/Manager for Smokey Bear Historical Park
Bennie previously worked at the US Forest Service's Smokey Bear Ranger District as a wildland firefighter. She was also a Park Ranger for many years and served as Manager for Lincoln and Fort Stanton State Monuments. Bennie is proud to be a 20-year veteran with the Lincoln Volunteer Fire Department. As Manager for Smokey Bear Historical Park, her top priorities are to preserve and maintain this special part of New Mexico's history, and to provide visitors with memorable experiences.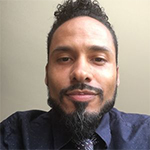 Amtchat Edwards
Education Specialist, USDA Forest Service
Amtchat works in Conservation Education and has over 20 years of environmental education experience with grades K-12, their educators, and the public. He works to blend entertainment, education, and calls-to-action, serving to deepen people's connection to nature and to each other.
Smokey Bear LIVE Experts Answering Your Questions on November 7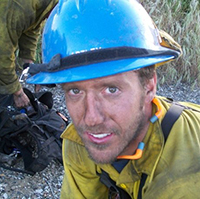 John Artley
Fire Prevention Technician, USDA Forest Service
I grew up in the rural Midwest, graduated college with a B.A. degree in English Literature, and found myself searching for a conservation-oriented career which would enable me to work outdoors. Eventually my path brought me to the desert Southwest of Arizona, where I began working as a Wildland Firefighter for the Forest Service. Many years and several career changes later, I found my way back to the Forest Service in a Fire Prevention role, where I get to educate our forest visitors while living and working in one of the most beautiful places in the country.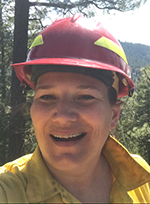 Stacy Lacey
Wildfire Prevention Specialist, USDA Forest Service
I work on the Ochoco National Forest out of Prineville Oregon as a Wildfire Prevention Specialist.  I have two children ages 11 and 13 who have grown up loving Smokey Bear and his important message!  Educating the public on what they can do to help stop unwanted Wildland Fires and understanding what it means to live in a Fire Adapted Ecosystem is my passion!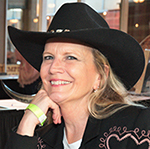 Jane Leche
Public Affairs Specialist, USDA Forest Service
Jane has enjoyed being a Public Affairs Specialist with the US Forest Service and a friend of Smokey Bear for over 30 years. She currently works in Lakewood, CO but grew up on a small island in Washington State where she loved being outdoors – hiking, biking, horseback riding and going island hopping in a boat with her dad. For 18 years, Jane was the lead vocalist for the Fiddlin' Foresters, the official old-time string band of the US Forest Service, and recorded the song "Smokey The Bear" to occasionally play as background music in the Smokey Bear Museum in Capitan, NM. She is also a lifetime performing member of the International Western Music Association and manages the Youth Chapter for young people who are interested in the music of the American West and land conservation.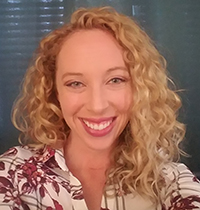 Jodi Mallozzi
Initial Attack Dispatcher, USDA Forest Service
I am the Initial Attack Dispatcher for the Humboldt-Toiyabe National Forest in Las Vegas, NV. Before dispatch, I spent the majority of my career in fire prevention and education working in New Mexico, Colorado, Idaho, and Arizona. My experience has given me a deep appreciation for conservation and stoked my passion for adventure. I love spending my off time hiking with my dog Ash.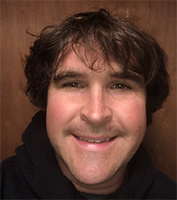 Mark Thibideau
Fire Prevention Technician, USDA Forest Service
Mark Thibideau is a Fire Prevention Technician on the Shasta-Trinity National Forest in Northern California. I actively patrol the forests and communicate with communities, including local elementary, middle, high schools, and college students to spread the message of Smokey Bear minimizing the number of unplanned human caused wildfires. I also respond to wildfires to investigate the cause, be a public information officer, or be the incident commander. I have been awarded a bronze Smokey Bear award for outstanding effort in fire prevention and know that by working together we can make a difference in reducing unnecessary loss.