Webcasts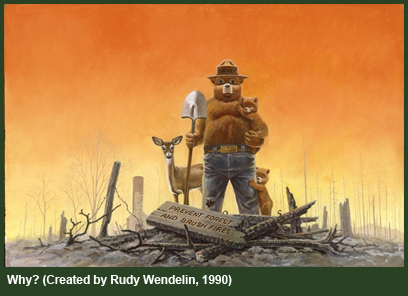 Join us in October 2019 for a program about wildfire prevention, wildfire ecology, and the 75th anniversary of the Smokey Bear wildfire prevention campaign.
FIRST, watch a pre-taped video to be available in October 2019 in conjunction with National Fire Prevention Week.
THEN, on November 7, 2019, join us for a a live wecast from Capitan, New Mexico, where Smokey is buried.
Learn about:
The Smokey Bear ad campaign, which is celebrating its 75th anniversary

The bear cub that was found in 1950 and became the living symbol of the wildfire prevention campaign

How to prevent wildfire at home and outdoors
Multiple viewing options are available for you to watch and participate in Great Outdoors LIVE: Yours to Explore, so choose the best way for you: